Who are United Networks International?
Mentorship, training and a system to help you reach your goals!
Originally founded in 1998 by Art Napolitano and George Zalucki (now retired), United Network's International (UNI Team) is an independent network of highly motivated entrepreneurs. The UNI Team website is your home for building a financially free lifestyle through effective training and a proven system.
The fact that you are here makes you an active person ready for change, ready to live life to the fullest, ready for financial and time freedom.
Just like you, the leaders of the UNI Team and its family of global partners were once searching for the perfect opportunity to achieve those freedoms, and they found it! Whether you are seeking to diversify your income part-time, considering a full-time career change or looking for life-altering income possibilities, the UNI team members intend to inspire, motivate and educate while providing you with the best tools and support system to help you achieve your objectives.
With almost 30 years of networking experience and a 20 year history of setting global production records with ACN, the UNI Team website along with our network of global events both online and in-person, will prove to be invaluable resource for those who want to elevate themselves from the status of being an amateur to becoming a professional.
You've taken the initiative to be here so be sure to use this tool for sorting your business prospects and training your partners. We have held nothing back and will always be improving, so come back often.
Welcome to United Networks International
This website is created and maintained by ACN independent business owners.
Recognition and Achievements
Global Development Leaders
The UNI Team was given special recognition at the ACN 25th anniversary convention in February 2018. SVP Art Napolitano accepted the "Global Expansion" award on behalf of the global network of the UNI TEAM. This award reflects the success the UNI Team has achieved while pioneering new markets and numerous countries.
ACN's first-ever Senior Vice President
Art Napolitano and George Zalucki made history when they became the first ACN Independent Business Owners to achieve the highest earned position in the ACN compensation plan. Further, they have promoted more SVP teams than any group in the companies history.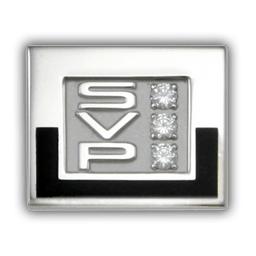 Art Napolitano has been selected as a Circle of Champions Member for each of the last 18 years. The UNI Team has a record number of Top Leaders who have also served at various times in this prestigious position. This COC recognition is based on production and membership is an honor and a responsibility. The ACN co-founders work closely with this group to guide the growth of the company. The goal of the COC is to make ACN better for all, regardless of team affiliation.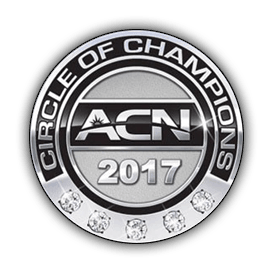 Perennial Top Global Producers
For nearly 20 years, UNI Team members have dominated membership on the COC and on the ACN production charts. At the February 2018 Rotterdam Convention, Art Napolitano received the top 2017 SVP Production award on behalf of the UNI Team. UNI was recognized as the #1 SVP for Customer Production and #2 for new Team Trainer Production.